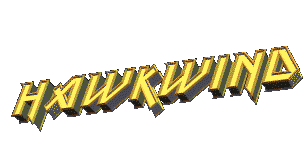 ... well, SOMEBODY had to take action.....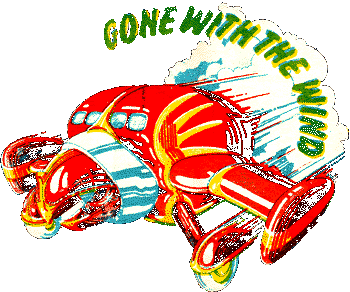 You are interstellar shortwave #

(above image from Frendz #31)

The present is now propelled by the fine maintainers of the A Disease of The Mind.
---
Hawkwind duke it out against bad vibes in the the 2 page comic from Frendz no. 16, Nov. 29 1971, Codename Hawkwind: The Sonic Assassins by Michael Moorcock and James Cawthorn.
---
Front cover of Friends #19, November 13 1970: Nik Turner does the sax bit.
---
Front cover of Frendz #31, July 14 1971: Del Dettmar reads 'Dandy' comic - the candid snapshot that proves you are NEVER too old!
---
From Frendz #31, build your own Hawkwind kite! But will it fly?
---
Miss Stacia got covered up for 'Time Of The Hawklords', the Hawkwind novel by Michael Moorcock (he denies it) and Michael Butterworth.
---
In 1977 there was a sequel, 'The Queens Of Deliria', and this time mr. Butterworth got the rap all by himself.
---
Get down with 'Hype', the music-biz novel by Hawkwind's Robert Calvert, which also was a solo album of his.
---
The Norwegian edition of 'Behold The Man', AKA 'Se Det Menneske', by Michael Moorcock.
---
The US comic adaptation by Roy Thomas and Alex Nino of "Behold The Man" from an isssue of Unknown Worlds of Science Fiction, published by the ailing Curtis Comics, Marvel's short lived magazine imprint in the mid-70s. The cover though is by Frank Brunner, who also painted the Elric stories in Heavy Metal.
---
Neil Gaiman wrote a short story and a comic story called "One Life" about his childhood obsession with all things Moorcock. Moorcock himself interrupts strategically with some (alleged) quotes concerning Hawkwind, religion & his (alleged) death.
---
More Hawkwind stuff to come: some Hawkwind articles/graphics from Friends/Frendz... possibly the double spread cutout of the actual Hawkwind kite (not just the damn instructions!). Also some Jerry Cornelius stuff from International Times. In the meantime, check ye olde Michael Moorcock comics index. It is incomplete and probably needs some corrections, so - let me know!
I am always looking for Moorcock/Hawkstuf, particularly comics and such. Email me here!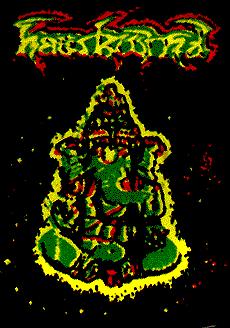 from badge
---
...and check out these Hawk-related sites:

Knut Gerwers' Robert Calvert pages

The Cyber Hippie's Hawkwind Pages

Andy Dawson's comprehensive Hawk-discography
---