A DISEASE OF THE MIND


:::THERE REMAINS NOTHING BUT JUGGERNAUTING THE APOCALYPSE ÜBERSOUL THROUGH THE DYING BODIES:::
There remains nothing but staying awake in the anarchy. Wading through the last century's era of publishing I thought scanning some covers of books I never read might go over well. These pages were originally created in 1996-7 though they've been occasionally updated.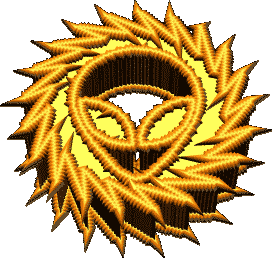 In the bronze age (ca. 1950's & early 60s) of mass market paperback publishing, there was never a shortage of cheap thrills on the racks - some good, some bad, all arguably classics.

Attack (The Friend)
Death Takes The Bus
The Climacticon
Dead And Kicking
The Stag Party
Violent Streets
A Walk On The Wild Side
Two Way Mistress
The Wanton
Lust Your Buddys Wife
Only The Brave




Included for variety are comic strips and items related to comics one way or another. These are of later eras, seemingly last debris of an age that disappeared with the 1960s- when advertising people had achieved another layer of subtlety and style, comics readers were, according to experts, juveniles and simpletons and treated as such. We still are, and many may blame the star studded Airgam Comics cast of characters for this.

Airgam Comics
Get It All Together
The Dingo Kids Meet O.J. Simpson




As to what may have happened during that arguable shift to higher levels of perception among greater masses of the public, one is urged over to the Hawkwind corner, consisting of images of early 70's UK underground papers, comics and paperbacks relating to the band and slightly obscure elements of Moorcock's work with the band and in comics. An exhibitionist excretion of items appealing to certain irrational sections of the authors' mind.

Hawkwind's Electric Library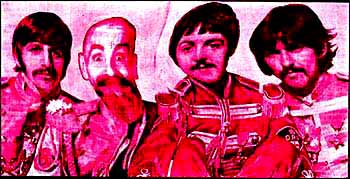 Go here:
Pulp Artist
Steelvision
Burnouts
Gateavisa

Some music links:
Legendary Stardust Cowboy
Mooseheart Faith Stellar Groove Band
Cathedral
Legendary Pink Dots
Turbonegro
Chrome
Inner City Unit
Voivod
13th Floor Elevators
Gong
Beverina at Elven Witchcraft
GET LOST